There are a lot of crazy people out there that do triathlons. I don't yet consider myself to be in that group. This past weekend, I had the opportunity to meet someone who definitely falls into that category.
If you care to look him up before I explain and not read the rest of this post, that is ok. His name is
Kamil Suran,
and he does ultra triathlons. Some of you may have heard of ultra running, where people run more than a marathon in length-50 milers, 100 milers, etc. Some of you may have heard of ironman length triathlons (a 1.2 mile swim, 112 mile bike, and 26.2 mile run). Individual who participate and race in those, I consider to be on the edge of sanity. Kamil competes in ultra triathlons, which are multiple ironman length races. Not only does his compete in them, he wins them-he recently won a triple ironman, taking a total of 39 hours to do it. That is averaging 13 hours an ironman, and people who have done one know that just that pace for one is good. Holding it for three? Insane. More on his craziness later on.
For the real reason behind this post: another race report. On Sunday, I raced at Lake Berryessa doing the HITS Napa Olympic length triathlon. This would be my second race of the season, with a considerable amount of training under my belt, so I hoped it would be a good benchmark for me to see how the upcoming season could potentially play out.
I drove up the day before the race to go to packet pickup and ride the course. On the drive up, I realized that Lake Berryessa is in the middle of nowhere, and you lose cell phone signal about 20 miles out, so I had no GPS to guide me. It made me realize how dependent I am on my phone. Fortunately, there are these things called street signs, and I was able to follow them to the lake and grab my packet. After packet pickup, I pulled my bike out of my car, towel changed into my kit, and headed out to the bike course.
I talked to
my coach
before the race about whether or not I should ride the course, and he said that I should just drive it, no need, it doesn't look too bad. I rode the course anyways.
Course maps are notoriously bad and inaccurate. Here is the elevation course map from the race:
It wasn't too bad, except for the fact that it the hills are steep. If you were not going uphill, you were going downhill. There were very few sections were flat where you could hammer. In the past, this would have been a problem for me because where I trained in Virginia is pancake flat, but I have done a fair amount of hills in Oakland, so I figured this course would be good for me. I made mental notes of when I would have to go into the smaller chain ring, when I would need to get out of the drops, and when I could drop the hammer on the downhills and not be screwed going up the next one. I averaged just under 20 mph for the ride, and went 1:15 for the ~25 miles.
That night, I spent at a friend's house (who was rewarded with a bottle of Gosling's black seal rum-if you help me, you will be rewarded in kind.
Gosling's
is a personal favorite of mine…sponsor me maybe?), and I was up at 4:30 to make my way to the race site. Out the door by 5, at the race site by 6:10. On the drive over, I looked at the thermometer in my car and this is what it said:
The low temperatures made me a little nervous. I did not bring shoe covers or anything to throw on during the bike, and I don't like the cold. I said a small prayer to the sun god as I prepped my transition spot and warmed up.
I made my way down to the water with the rest of the competitors. The under 39 men would go first, and then the older men, and then the women. The course was two 750 meter laps around a triangular course, with the first direction heading straight into the sun, making it impossible to see the buoy. It looked something like this:
Can't you see the buoy in the sun? It's right there.
Note-not an actual picture of the race.
I took the strategy of swimming toward the light, and then checking every 20 -30 strokes to make sure I was going straight. At a certain point, I was able to see the buoy, and all those years of looking at a black line at the bottom of a pool paid off-I was straight out to the buoy.
As I hit the first buoy, I realized I had about 20 seconds on the next swimmer. I eased up on my legs, stretched out for the rest of the first lap. I hit shore, got a high five from the race organizer, and hit the water on lap two.
I again rested my legs, and realized that I had already caught the wave of women. They had started 6 minutes behind me, and by the time I hit the first buoy on the second lap, I was swimming through the women. This was going to be a problem. I pretty much swam over them if they were in my way. I didn't grab anyone, but over their legs I went.
I hit shore, ran up to transition, and took a quick peek behind me. There was one guy about a minute back.
In transition, I struggled to get my wetsuit off. I need to get some of that wetsuit glide-my legs always get caught. A little slow through transition also due to the fact that it was gravel, and I was trying to prevent the rocks from getting in my shoes.
Riding out, the guy who was behind me caught me at about mile 2. I was surprised that he caught me so quickly, so I let him go by for about a minute, and realized that he wasn't pulling away from me, so I wanted to see how fast he could go. On the next incline and decline, I pushed the pace a little and went by him again, and then hammered for about 30 seconds to see what he would do. Next look back, he had not gone with me. I rode to the turn around by myself, sitting up on some uphills, and pushing the few flats that I could.
One thing that is neat about being in the lead is having the police escort. The cop actually did a pretty good job of staying in front of me.
At the turn around, I noted that I had again a lead of about a minute on the second place guy (who did the whole race in a speedo, so props to him). Behind him, it was another minute or two until the next competitors.
The rest of the way back I just tried to keep my heart rate down. I downed my gels, kept hydrated, and tried not to blow up. I was going significantly faster than my ride the day before, and I wanted to be able to hit the run hard.
Coming into transition two, I was riding through the sprint wave of runners who had gone off before the Olympic race. One thing that this race could have done better is keep the road in and out better marked. The runners were all over the road coming into transition, and the road was poorly paved, so it made it difficult to balance, get my shoes out, and not run over AND WTF THE SECOND PLACE SPEEDO MAN JUST WENT BY ME.
Rolling into transition 2, the second guy had caught me. I had looked once or twice on the ride back and I had maintained my gap, but apparently in the last five miles he had caught me. He went through transition and got out about 15 seconds or so in front of me. I figured him to be a swimmer and a biker (the same as I am), so the run should be entertaining. I have been doing some track workouts, and my run has been feeling strong, so I figured I would have a chance.
And nope. Speedo man took off. Initially, I thought his strategy would be to hammer the first mile to break me mentally, and then drop off, but no. His strategy was to run like a gazelle in a speedo for a 10k. By the first mile, he had me by 40 seconds. At the turnaround, a little more than two minutes. The brief thought I had on the bike of winning the race turned into hold on to a podium spot. Again, I made mental notes as to how far behind the third and fourth people were, and I trucked on.
As for the run course, it's an out and back course. Going into the turnaround, it was a mile of downhill, which means that it was a mile of uphill, and then some rollers back. Knowing the gap I had on 3rd and 4th, I pushed on as best I could. Last mile, I was just under 6 minute pace. The guys behind me didn't catch me, and I hit the finish line in second. The guy who beat me had put 4 minutes into me on the run. Goddamn gazelle. That apparently can also swim and bike.
Splits:
Swim: 20:37
Bike: 1:06:09-22mph-not bad for a hilly course.
Run: 37:48-6:05/mile. PR in a 10k.
After the race, I got cleaned up and waited for the awards ceremony. It would be my first podium finish since patriots half ironman, and I was excited to win some swag.
Swag-a pair of sunglasses, some sunscreen, a bottle of some weird pills that are "anti bonk", and a sweet plaque.
But back to the original topic-crazy people doing triathlons.
While I waited for the awards, there was an announcement that a triathlete needed help getting to the Oakland Airport. I said that I would be happy to help, as I live about 20 minutes from the airport. What the announcer should have said is that there is a crazy individual named Kamil Suran who needed his bag taken to the airport so that he could ride to the airport after doing the full ironman course yesterday. The announcer pointed out the guy who needed help, and I went over and talked to him.
Apparently, this guy was supposed to do 20 hours of training yesterday, but was tired after his full length ironman, so he was going to make up for it today by riding to the Oakland airport. I was incredulous.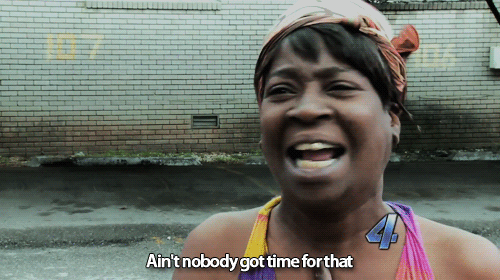 Who is this guy?
Well, I put the fact that I just offered help to an insane person at the back of my mind, and I asked what he needed from me. He said he would ride his bike to the airport, and if I could take his bags to the airport, he would hop on his flight. Not a problem-when would I need to meet him at the airport? It is about 90 miles from Lake Berryesa to the Oakland International Airport, so I figured it would take him ~6 hours with stops. He then told me that the timing wasn't important, because his flight wasn't until the next morning.
What? So the questioning continued-where would you be staying? At the airport he said. Do you have a hotel room? No, he would just stay at the airport. Do you want a couch to crash or a a place to shower? No, he would be ok. What about a meal? Nope.
So I took his bag, exchanged numbers, and made my way back to the announcer's desk. I ended up missing the awards ceremony because of this interaction, but I was still able to grab my award. I drove back to Oakland, and waited for the phone call.
I got the call around 8:30-Kamil had apparently flatted about 20 miles from Richmond, and had rode until the BART station. Dude had ridden 20 miles on a flat on his Zipp 808s. For those of you not in the know-Zipp 808s are $2500 wheels. He had forgotten to pack a CO2 canister, so he couldn't change his tube. He was going to take BART to the airport, and I agreed to pick him up at the BART station around 9:15.
I met him at the Coliseum BART station and again offered to give him a place to crash for the night, or get some food, or a place to shower. He declined again. He had stopped for a salad, and had some gels left, so he would be ok.
One last bit about Kamil- he is planning on doing 30 ironman races in 30 days in Italy in September. Here is the website to verify:
http://www.decaironman.com/1/
. If you scroll down, you will see his name as a confirmed athlete.
I dropped him off, and went out and ate ice cream. If you ever think that I am crazy for doing this sport, think of Kamil.